New Wave Series
This new series has captured the light as the day moves from sunrise to sunset. Capturing the glow of the early sun as it glistens warm yellows against the waves to the pale pink hues that shine through with the moonlight. Take a look at this new collection and choose your favourite to bring a little piece of the ocean and the feelings it evokes into your home.
30% Discount for a limited time only on this new wave series.
New Wave Series Fine Art Prints
Seascape Prints
Celebrate your love of travel, the feeling of freedom and time to reconnect with yourself with these beautiful limited edition prints.
Customer Reviews
★★★★★

Thrilled with this wonderful art print. Thank you Leana Robinson Art it is even better in person. - Priscilla

★★★★★

I purchased Leana's beautiful Christmas cards. Super high quality, beautiful images and packaged absolutely beautifully. My family absolutely loved them, they were such a personal touch!

★★★★★

"I absolutely adore the painting, I was quite emotional when I opened it. For me it can only be Cornwall in the painting and just gives me so many happy memories.
Thanks so much again for your help and your amazing talent! "
- Kate x

★★★★★

"Leana is a dream to work with and her paintings are so detailed! We have asked Leana to paint our dogs on three separate occasions and she has managed to capture not only their appearance but their personalities too! Thank you for being so brilliant!"

S Domanski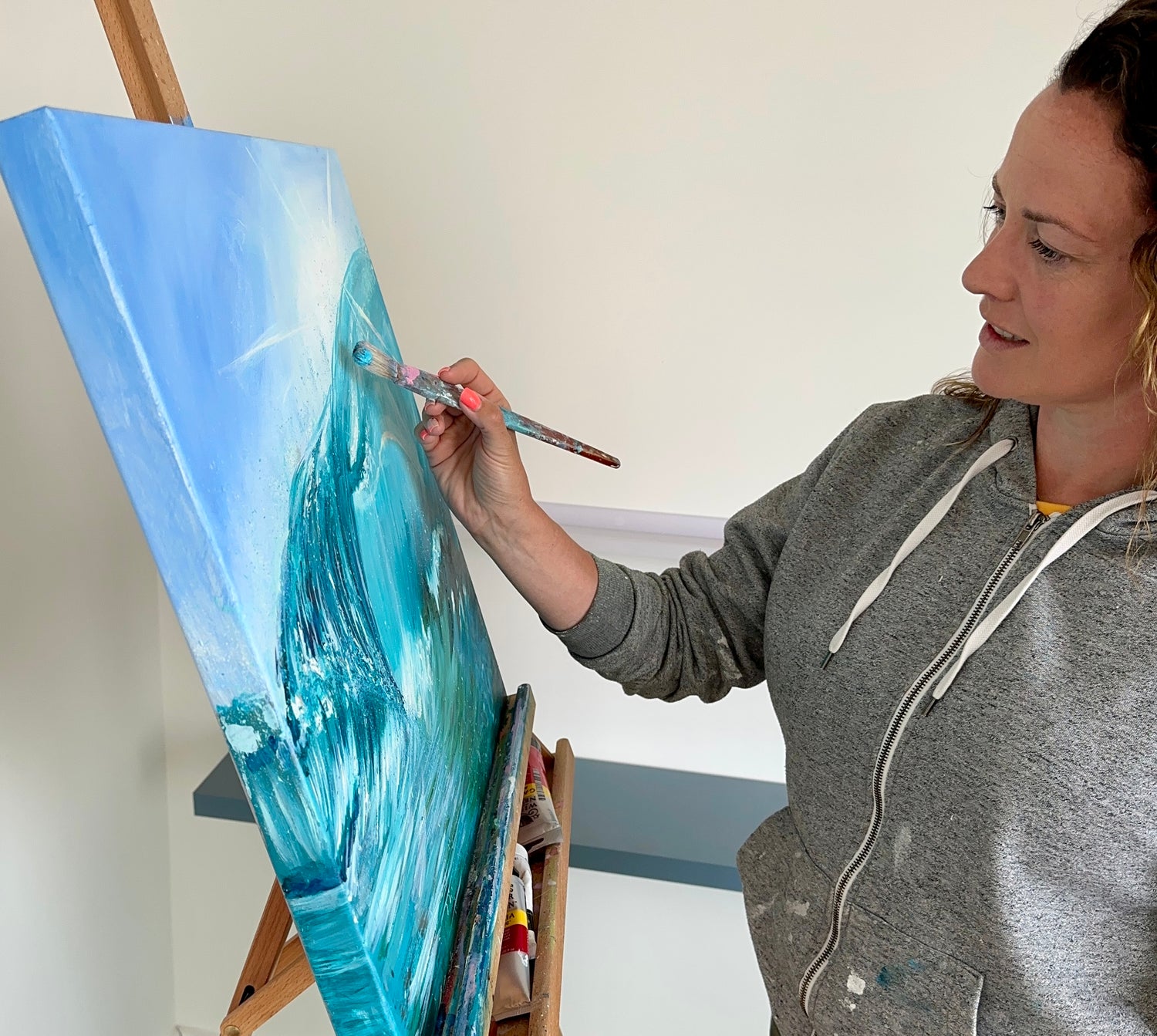 Meet the Artist
Hi I'm Leana,
I create art full of vibrant colour to make you feel good and give your home an uplifted feeling
After recently relocating to Cornwall from Lancashire you will see a lot of inspiration is drawn from the ocean in my recent works.
Read More
As seen in
Art Display puts focus on mum and daughter